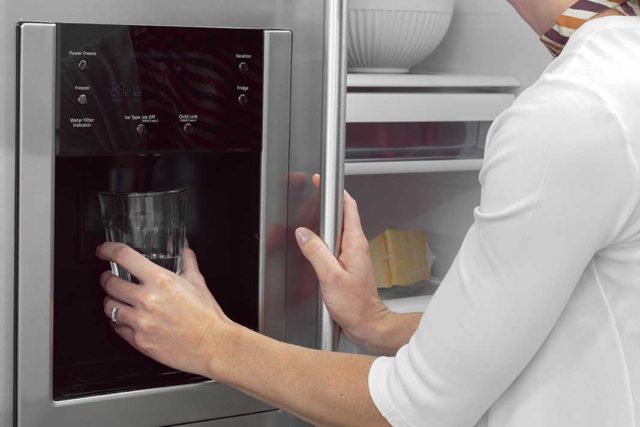 Isn't my refrigerator filter the same quality as purified bottled water?
In a word – no. Though many people believe it is.
If the waterline from the refrigerator is connected to your tap water, the fridge filter is most likely only removing chlorine. All the calcium, magnesium and scale impurities will continue to remain in the water.
This scale will eventually clog the water lines and the fridge dispensers end up with the unsightly deposit buildups.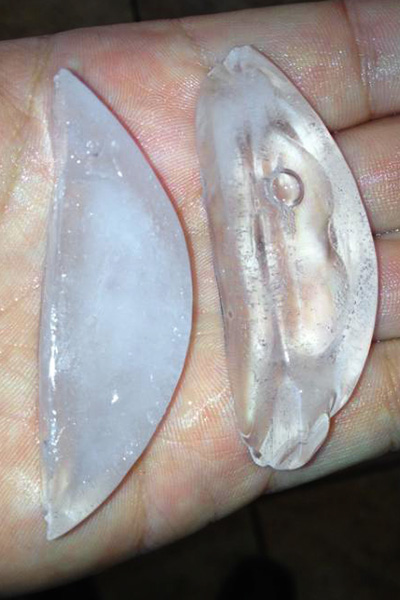 Ice cubes will still be cloudy – not clear. And when the ice melts, your beverage will have scale floating and settling in the glass.
The Reverse Osmosis Fix
By connecting your refrigerator water line to a reverse osmosis system, the water will be free of metals, minerals, chemicals and foreign objects and your ice will be clear, and your water will "bottled water" quality.
Optionally, once connected to an RO system, there is no longer a need for the filter inside the fridge and a bypass filter can be ordered from the manufacturer instead of new filters.
Learn more about Reverse Osmosis systems in this article.
Interested in more info? Check out Water Treatment for Dummies – easy to read, just 50 pages, packed with useful information. It's FREE, and you can get your copy here.